I LOVE JANY
2010
Video and photography installation.
Commissioned photography by Siro Micheroli © Sasha Huber.
Archive images courtesy of Jany Tomba.


I ♥ JaNY
is a portrait of Jany Tomba, the artist's aunt, who at an early age, in the 1960s, experienced what it is like to emigrate with her family from the dictatorship in Haiti to New York.
Ever since Sasha was a child, she has been fascinated and inspired by Jany's life as a model, a mother, an artist, and now as a grandmother. Huber was curious to find out what expectations and dreams Jany had, and how the various incidents in her life led her into a career that she knew almost nothing about – that of a successful, ʻearly-generation' black fashion model, spending over 25 years with the
Ford modeling agency
.
The work became a way for Jany to get her voice heard by generations of young Black women. By her example she encouraged them to embrace themselves for what they are and, for instance, to wear their hair naturally curly. She was able to apply her positive energy and artistic creativity in fashion styles and designs that eventually evolved into visual art in New York.
She loves the city that has become her home, but that does not mean she has ever forgotten about her homeland, Haiti. It is Haiti's lush, but endangered nature that Jany has missed most during all the years she has lived in the concrete jungle of NYC.
The opening of this exhibition is on 3.12.2010 in the Taidehalli Studio in Helsinki, Finland. After the exhibition will travel to Turku and will be part of the
Alice in Wonderland
exhibition as part of Turku European Capital of Culture 2011.
Video production team:
Director: Sasha Huber
Producer: Sasha Huber
Cast: Jany Tomba
Camera: Siro Micheroli
Time-lapse photography: Gabriel Mendes
Editing & color grading: Fernando Teixeira
Sound mix: Rafael Vieira
Music by: Oliver Blank
Production design: Petri Saarikko
Supported by: Finnish Cultural Foundation, ProAv, Artproof
Exhibition photography by Pirje Mykkänen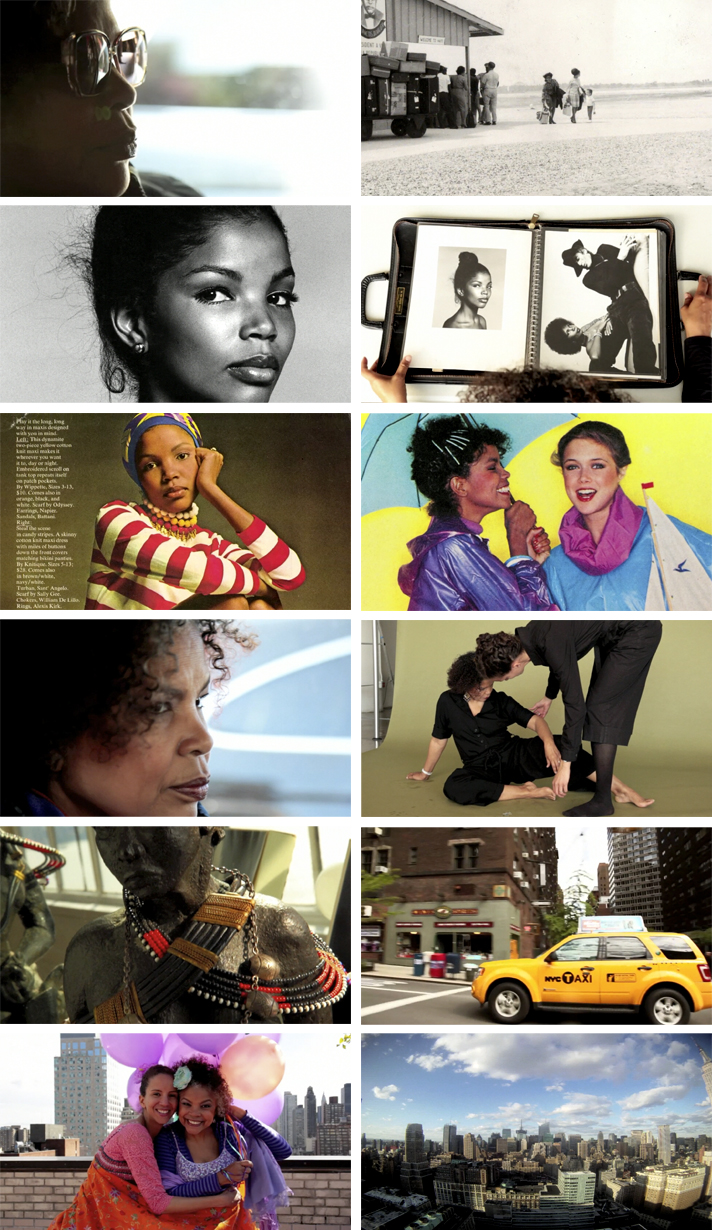 I love JaNY. 2010.
Video, 9:40 min.
View the video
here
.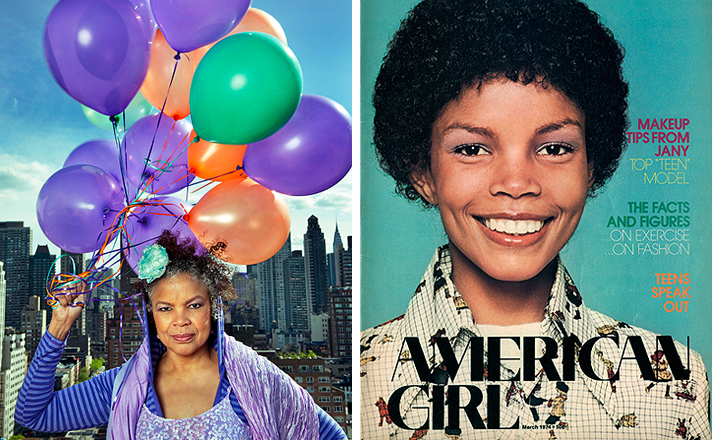 Left: I love JaNY, 2010. Commissioned photography by Siro Micheroli © Sasha Huber.
Right: Jany Tomba on the cover of American Girl Magazine in March 1974. Courtesy Jany Tomba private archives.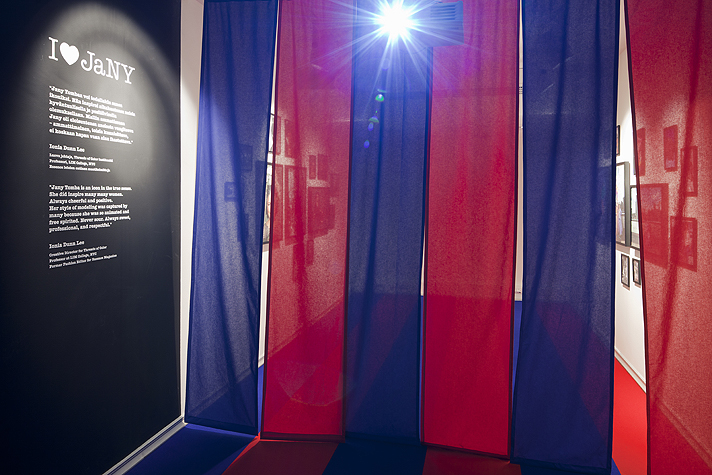 I love JaNY installation photographs.