PETER STUYVESANT

2006

During a residency in Amsterdam, I made a portrait of the last Dutch Colonial governor of New Amsterdam (New York) Peter Stuyvesant (1647-1664), appointed by the Dutch West India Company. He was occasionally owner of fifty Slaves for his private use and mistreated the freedom of native Indians massively. The work was shown at the P///AKT art space in Amsterdam in 2006. This work is a continuation of the Shooting Back series.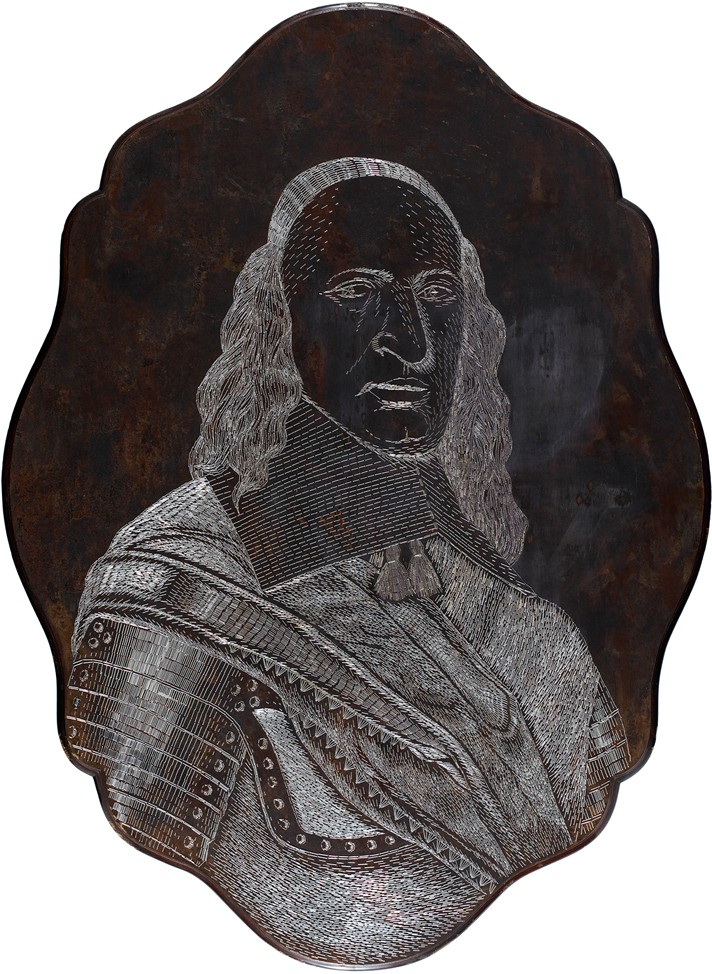 Peter Stuyvesant. 2006.
Metal staples on fire burned table top, 85 x 110 cm.
Private collection, Finland.