TROPHY SERIES


2010

Trophy I, II, III is a series of works portraying the journeys of exploration made by the Finn Akseli Gallen-Kallela (1865-1931) in British East Africa (present-day Kenya) between 1909 and 1911. It is a critical investigation of the colonial hunting trips that he and his young son Jorma (1898-1939) made. Using the staple gun as a symbol of the deadly rifle shots, Huber has turned the killing into portraits of the animals. The first 'Trophy' is a hippo skull that was shot by Jorma. The second and third are Antelope and Marabou storks. The works are made of reproductions in the book: Afrikka-kirja: Kallela-kirja II, 1931 (edited by Jorma Gallen-Kallela).

"Sasha Huber's Trophies series offers the possibility of re-evaluating history, namely the achievements of the celebrated Finnish artist Akseli Gallen-Kallela (1865-1931). Gallen-Kallela was not only a painter but also a big game hunter, and his trophies from hunting trips in Africa were donated to the Finnish Museum of Natural History where they are kept up until today. I would argue that Trophies series relates more to Huber's Silverback gorillas-series (a work that holds a strong political awareness of animal rights) rather than her works re-reading the achievements and misdoings of historical men. The dead animal cannot bear witness, but by Huber creating a portrait of the deceased animal, a form of elevated fetish of its bones, the animal's soul is strangely brought forth. The act of creating an actual portrait of the dead rhino also undermines our common practice of stuffing and showing off animals shot not for the purpose of acquiring meat, but as mere trophies."

By Joanna Sandell, director at Botkyrka Konsthall and curator of the exhibition After the Arc - an Island: Findings of Team B at the Finnish Institute and Botkyrka Konsthall in March and April 20013.

Photography by Johannes Romppanen.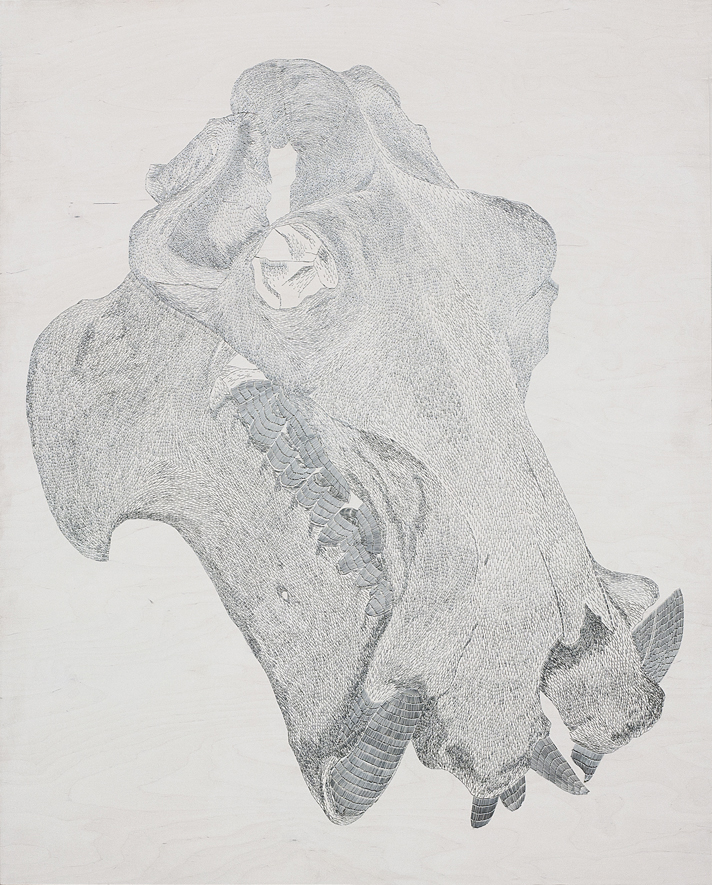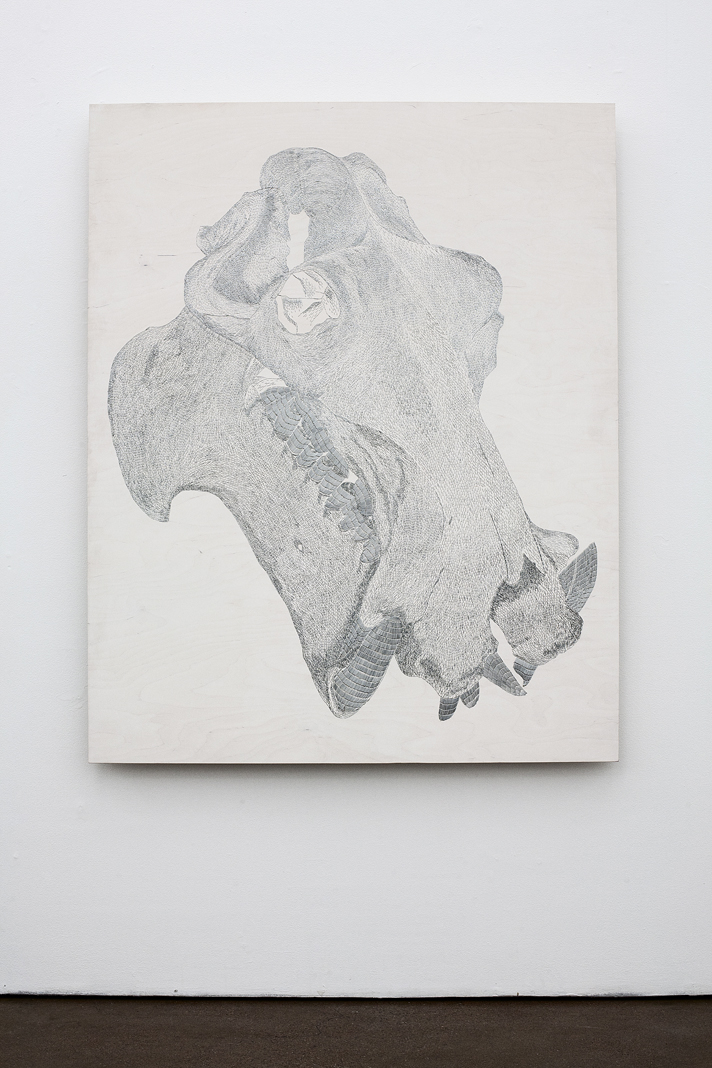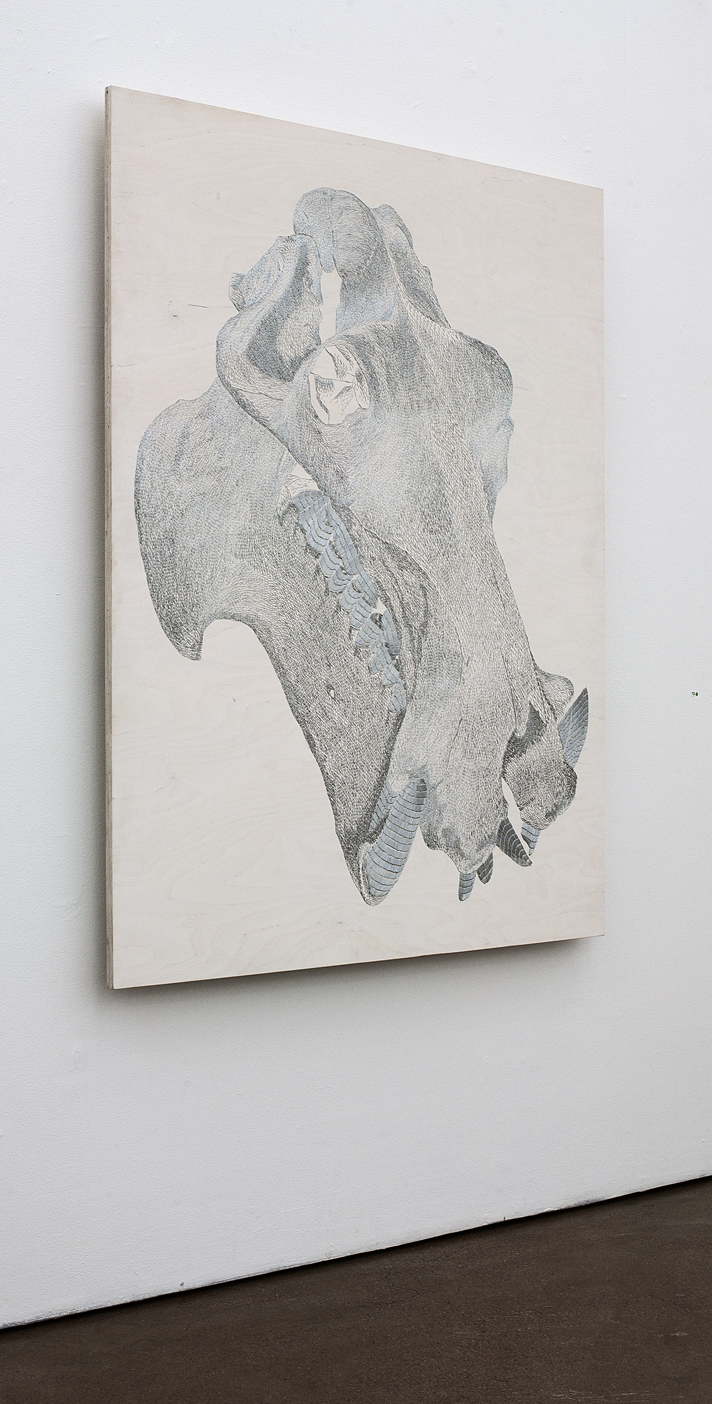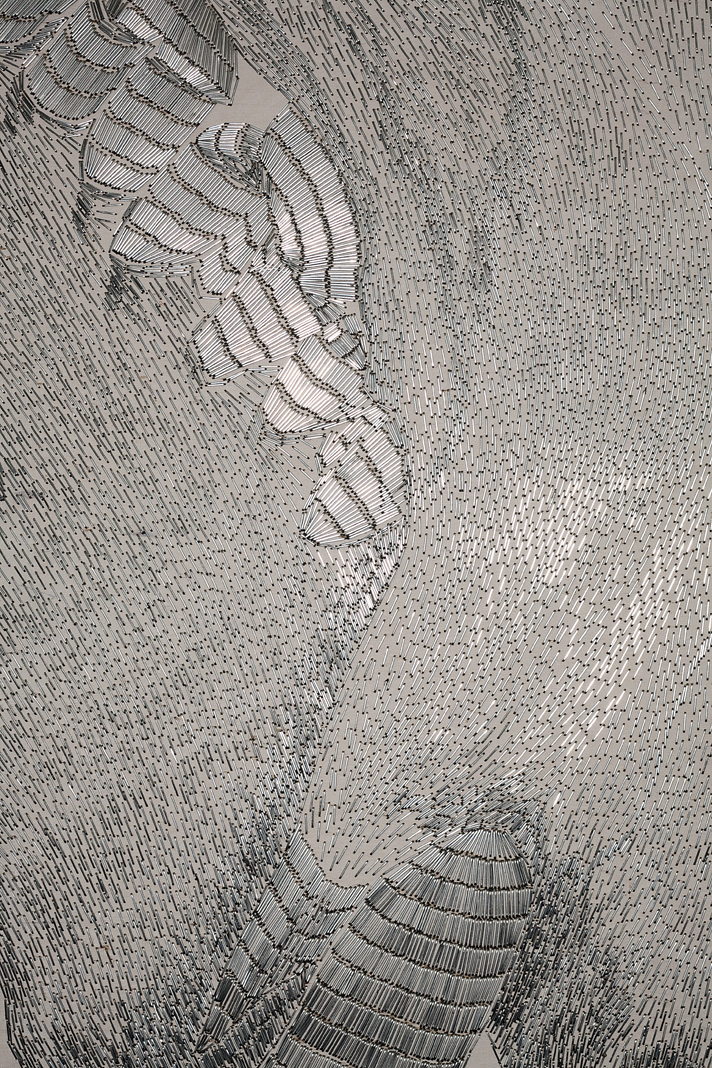 Trophy I. 2010.
Metal staples on birch wood, 120 x 150 cm.
Private collection.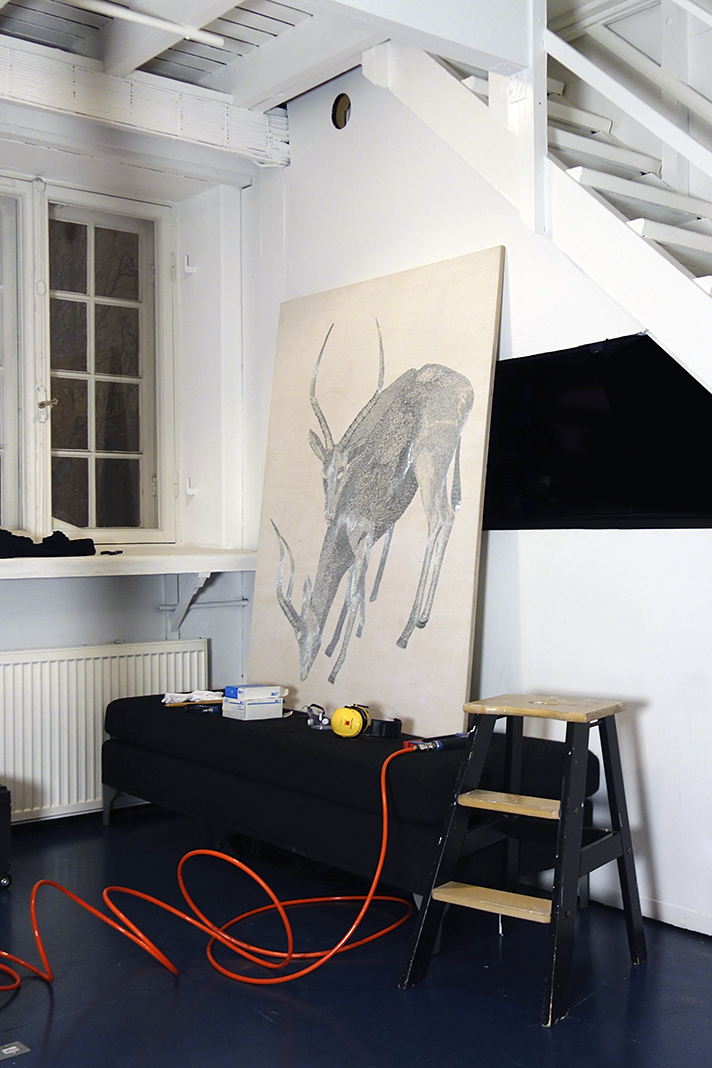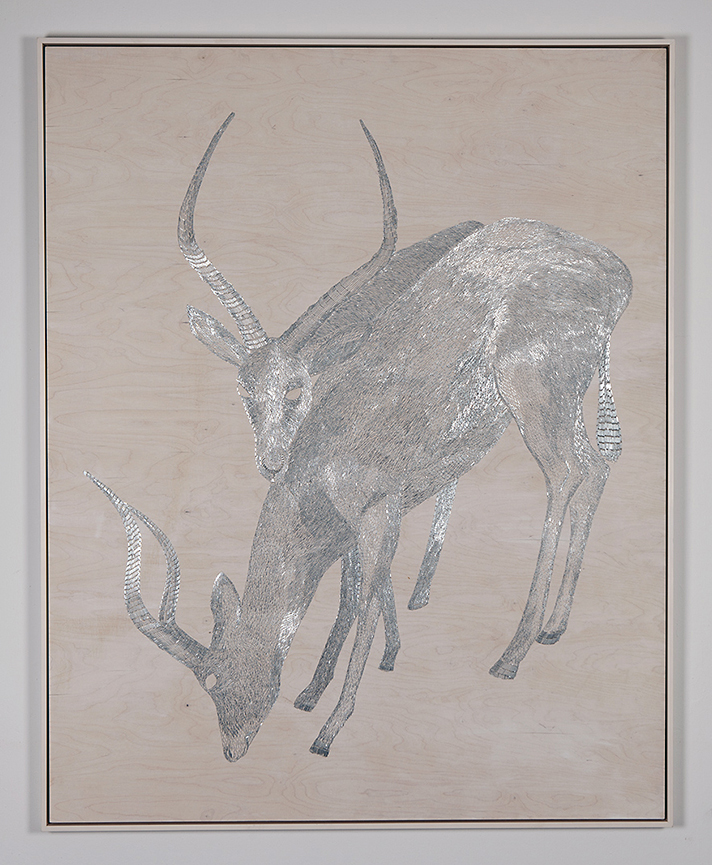 Trophy II. 2013.
Metal staples on birch wood, 120 x 150 cm.
Private collection.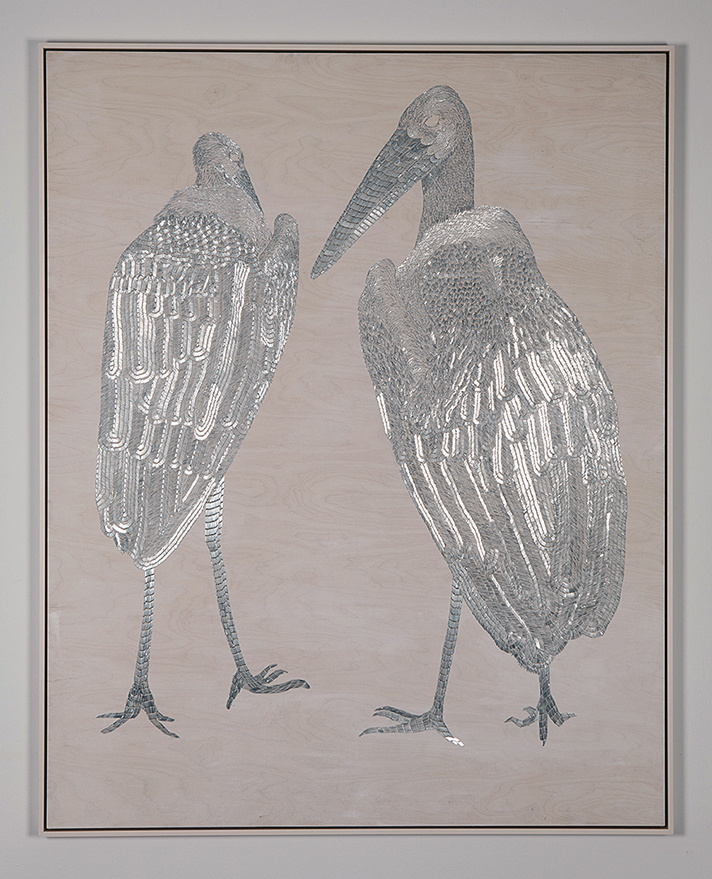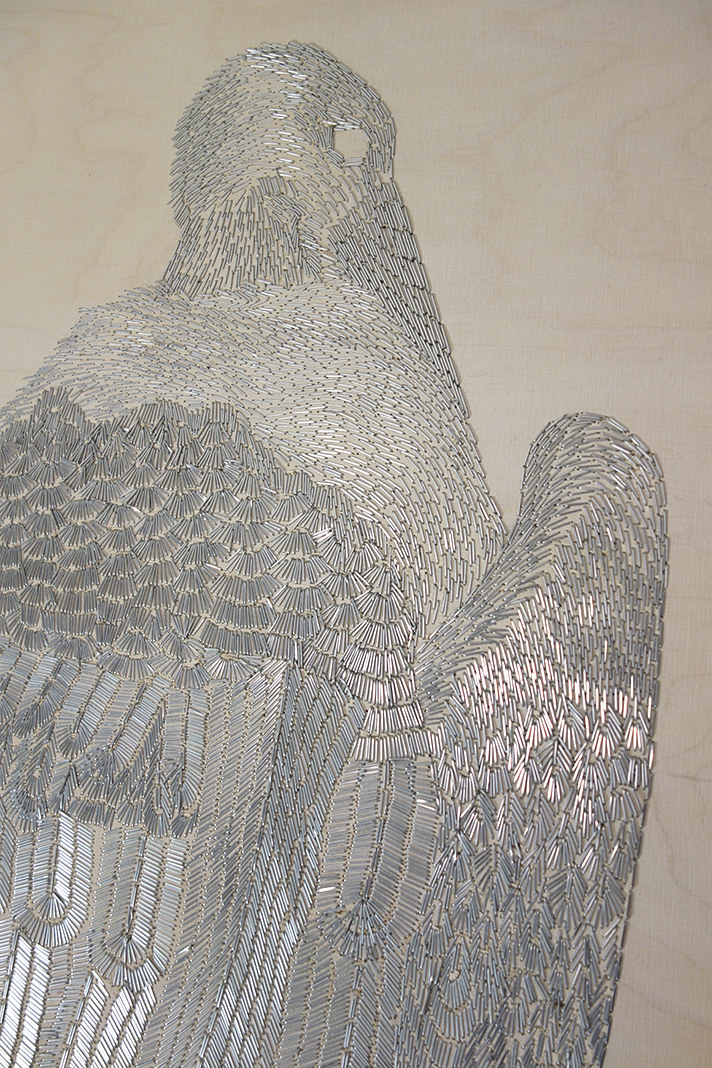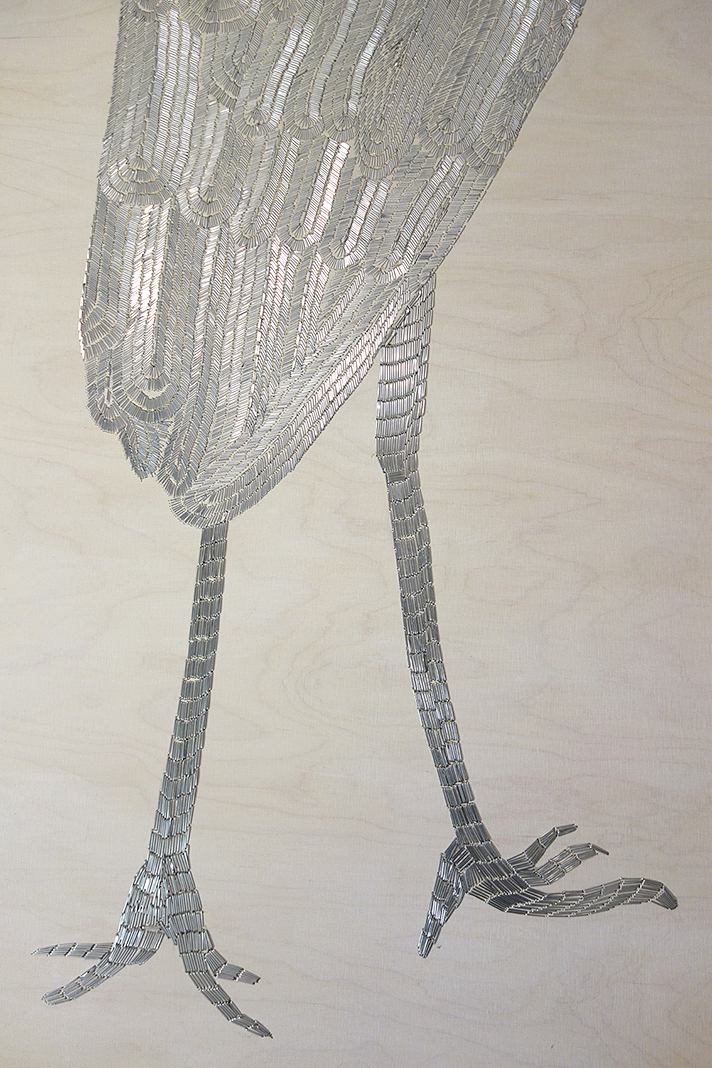 Trophy III. 2013.
Metal staples on birch wood, 120 x 150 cm.
Private collection.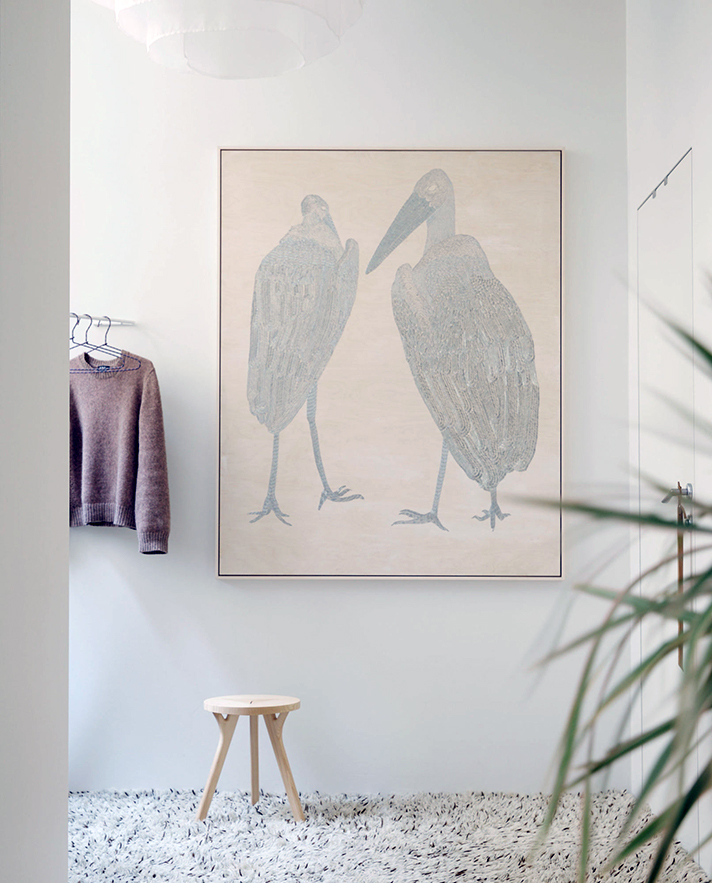 Photo by Katja Hagelstam/gallery Lokal.