SEA OF THE LOST
2016
Sea of the Lost
, consists of almost 200,000 staples symbolising marks that go under the skin, binding a traumatic past to the present. All the staples together form many waves, representing the Atlantic Ocean and the Mediterranean Sea.
The work commemorates the almost two million lives lost out of more than 15 million uprooted Africans who did not survive the tragic transatlantic "middle passage". It also commemorates the thousands fleeing wartorn home countries today by crossing the Mediterranean Sea in precarious circumstances, earning it the name the Mediterranean "middle passage". The fleeing mothers, fathers, young adults and children are no slaves, but the precarious journey they have to go through to reach Europe resembles the undignified transit made by those who were forced to migrate during the era of the slave trade. The
IMO (International Organization for Migration)
has already counted 3632 people dead or missing by 12.10.2016.
As a symbol of how the life of a fleeing person who survives the passage can continue I decided to portray the teenager and professional swimmer Yusra Mardini from Damascus, Syria. Through special circumstances I got to meet her in Berlin in June 2016. In August 2015 she and her sister Sarah decided to flee after their home was destroyed. They reached Turkey via Lebanon. In Turkey they embarked alongside 16 others on a rubber boat that was made for a maximum of seven persons. Soon after their departure the motor stopped and the boat started to fill with water. Yusra, her sister and two other passengers who could swim decided to get into the water to push the boat. After 3.5 hours they reached Greece safely. The entire journey took them through six countries altogether and they eventually reached Berlin. Soon afterwards Yusra took up swimming again and joined a Swim club. Her dream of participating in the Olympics at some time in her life came true sooner than expected in Summer 2016, after the Olympic committee announced the first ever Refugee Olympic Athletes Team, which she qualified to join.
12.10.2016–08.01.2017
In Search of the Present
Curated by Pilvi Kalhama, Henna Paunu and Päivi Talasmaa.
EMMA Espoo Museum of Modern Art, Finland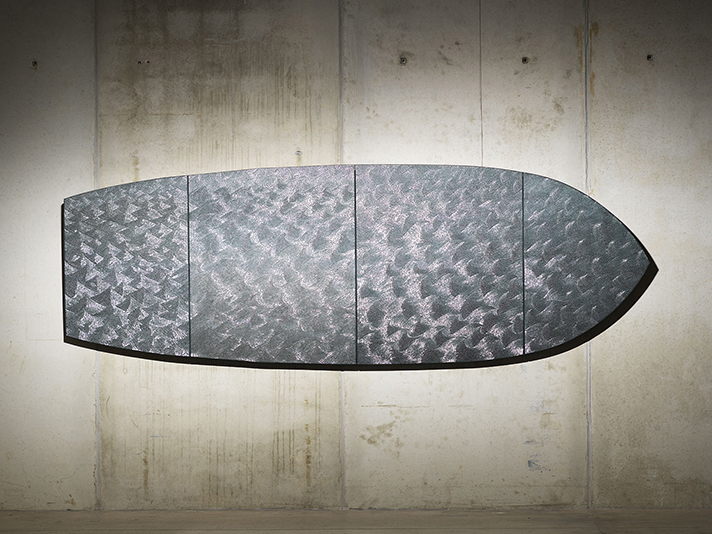 Photo: Ari Karttunen/EMMA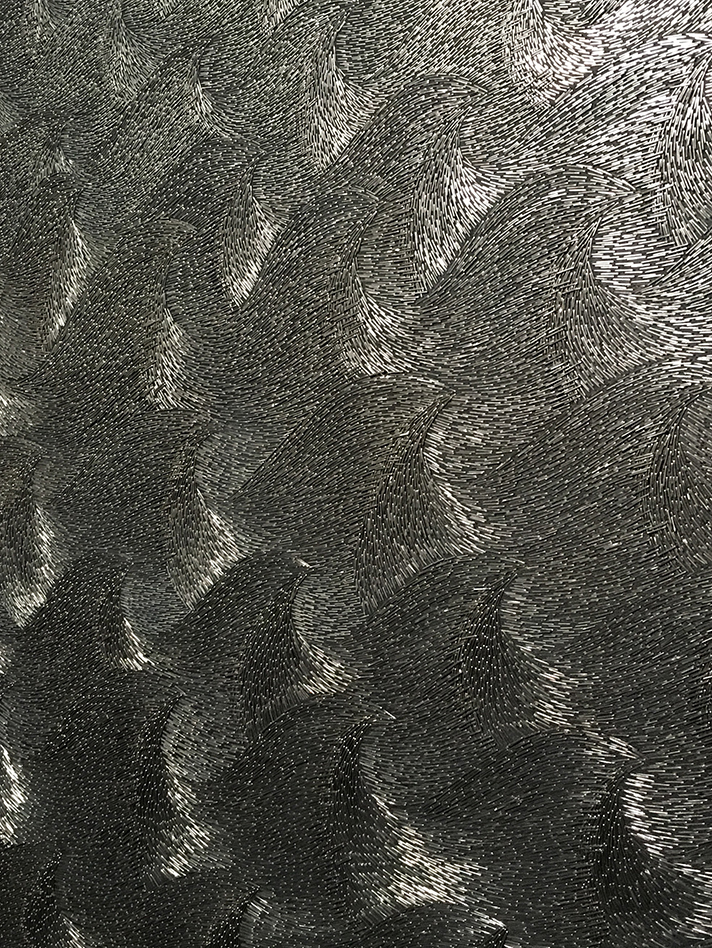 The Sea of the Lost
Metal staples on wood, 355 x 120 cm
2016
The Saastamoinen Foundation Art Collection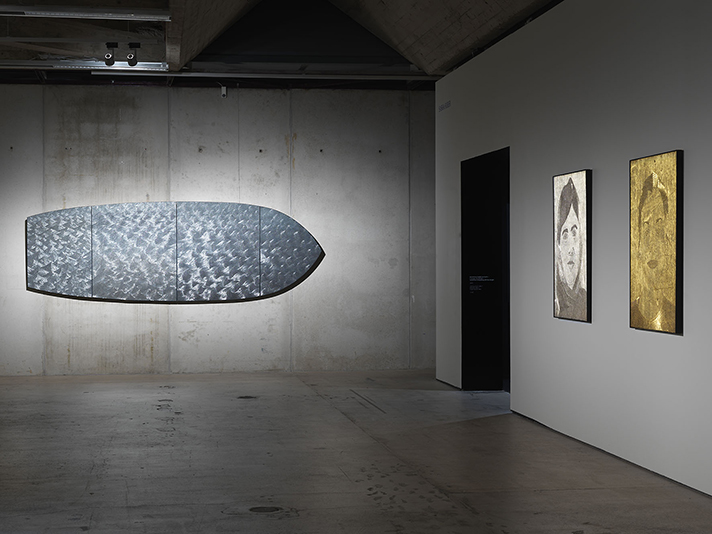 Photo: Ari Karttunen/EMMA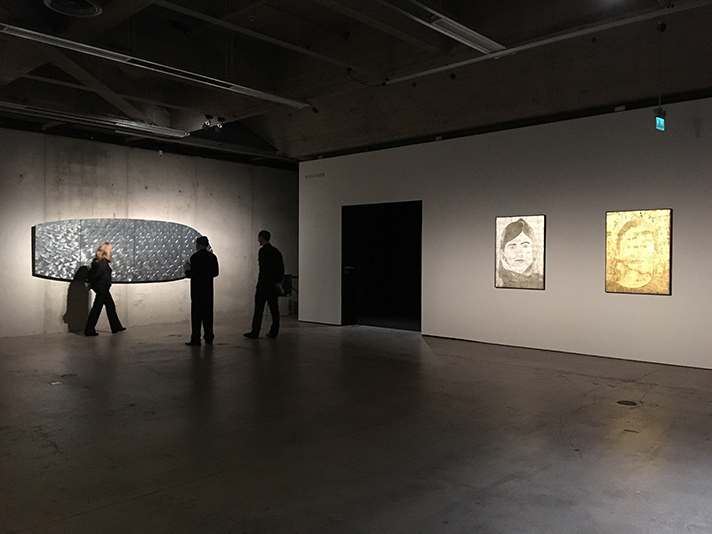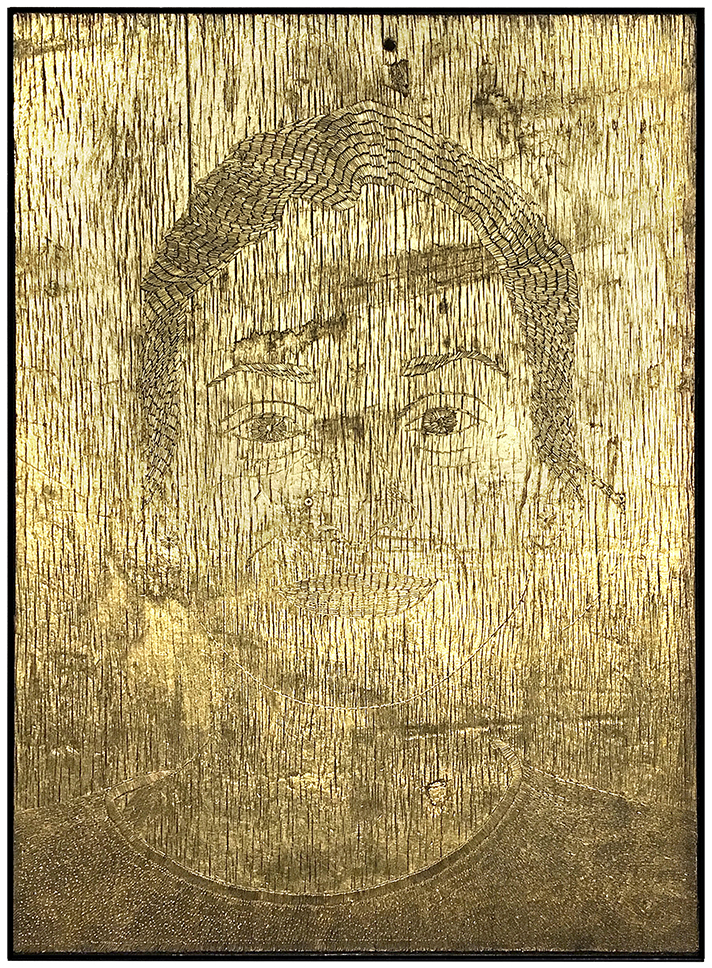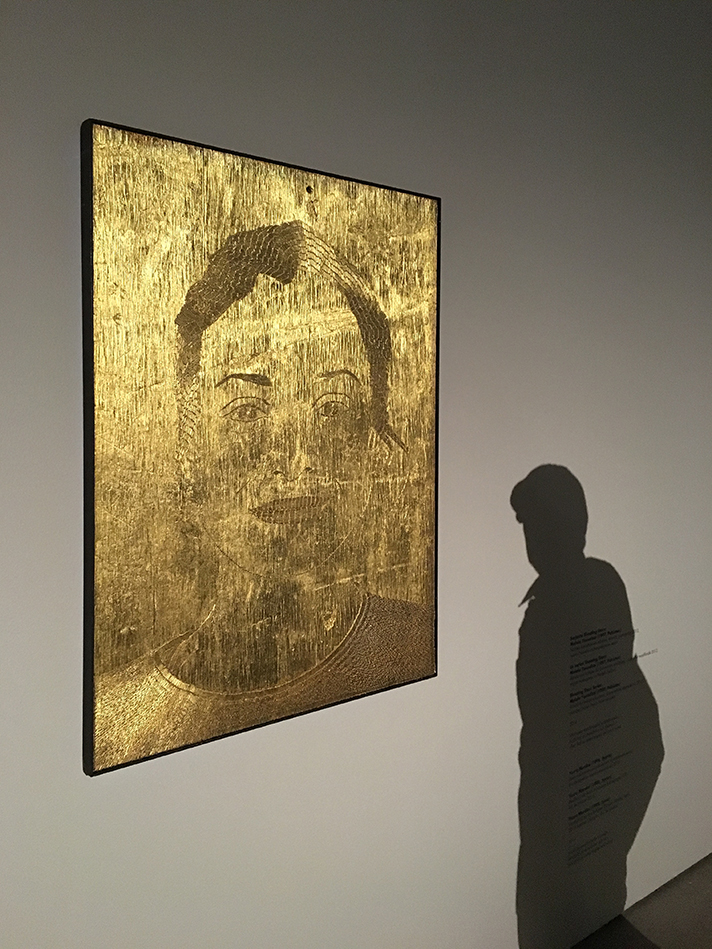 Yusra Mardini (1998, Syyria-)
Member of the first Refugee Olympic Athletes Team, 2016 Summer Olympics, Rio de Janeiro.
Leaf gold on metal staples and wood
110 x 80 cm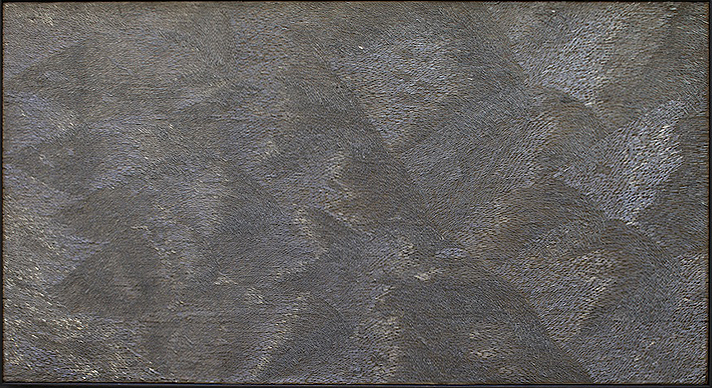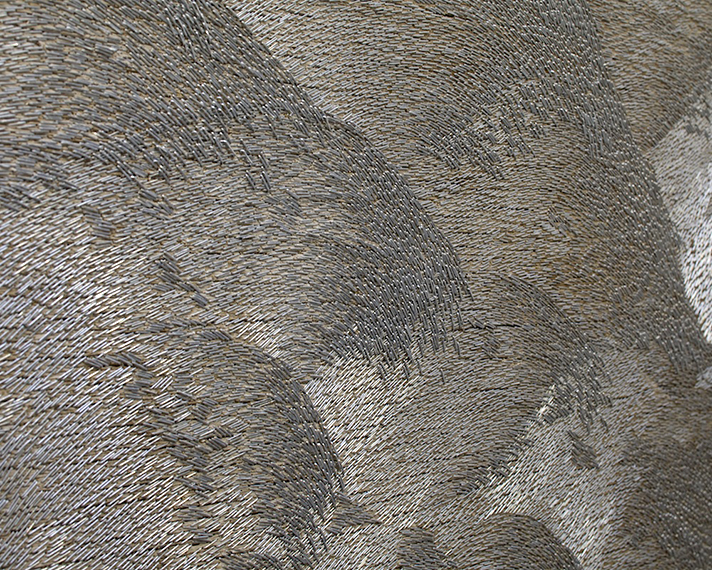 Sea of the Lost

Metal staples on abandoned plywood, steel frame, 110 x 60 cm
2014
Serlachius Foundation Collection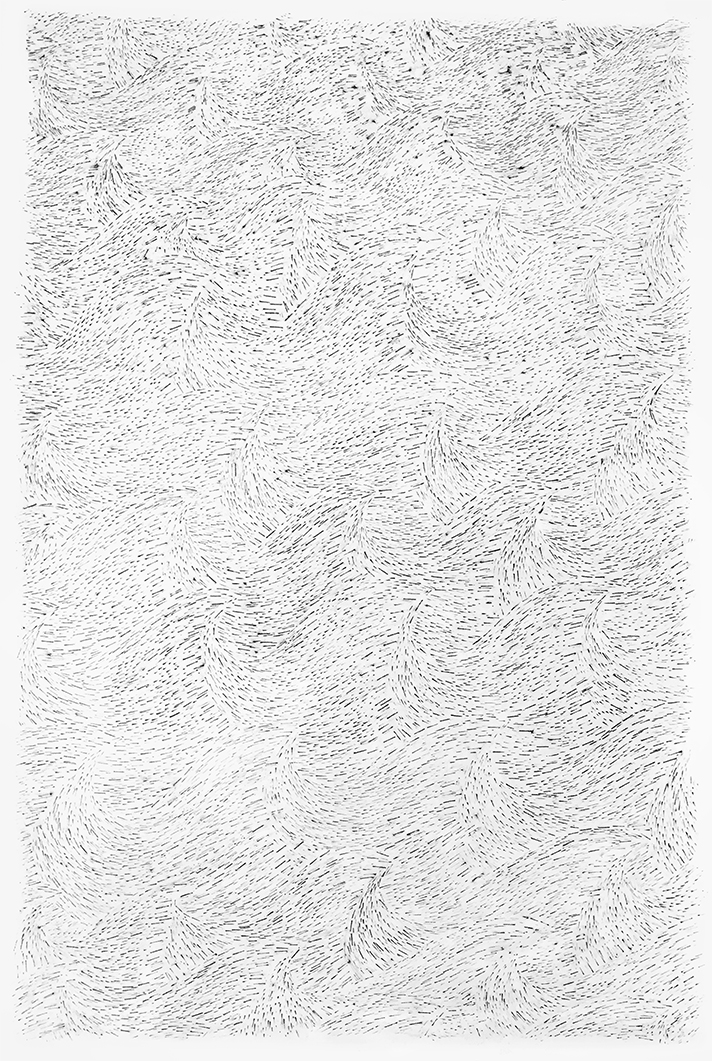 Sea of the Lost
, graphite frottage edition, 65 x 100 cm, 2017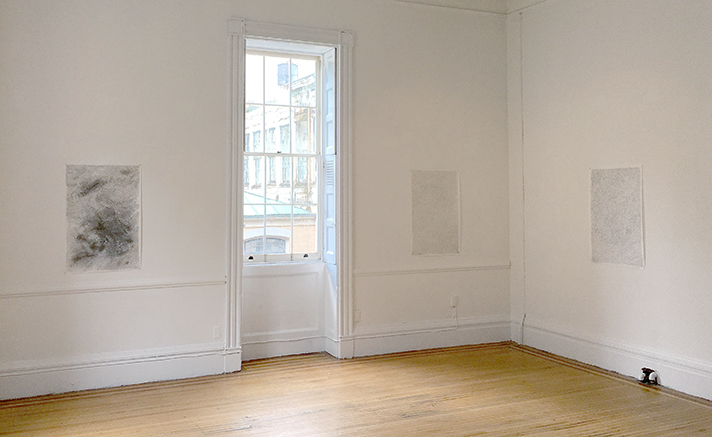 Installation at DNA of Water exhibition at the Newhouse Centre for Contemporary Art, Staten Island, US, 2017.