THREE GENERATION BLOOD LINE
2016
Three Generation Blood Line
is a personal reflection on my own existence thanks for my mother who gave birth to me, as her third and last child and how my own blood gave me my son. Using the red thread while our faces are connected symbolises our three generation bloodline. The blood of woman as source of life.
This work was commissioned by curators Manuela De Leonardis and Rossella Alessandrucci from
La Stellina Arte Contemporanea
in Rome for the touring exhibition
The blood of women Traces of red on white cloth
. Blood is a recurring theme in contemporary art, along with other bodily fluids such as tears, sweat, urine, saliva, and semen. But while male blood represents courage, female blood denotes shame, even more if it is menstrual blood.The blood of women - traces of red on white cloth aims to celebrate an event which originates from the beginning of time, and aims to transform any trace of scorn toward the female body into enthusiasm and vitality.
replica relojes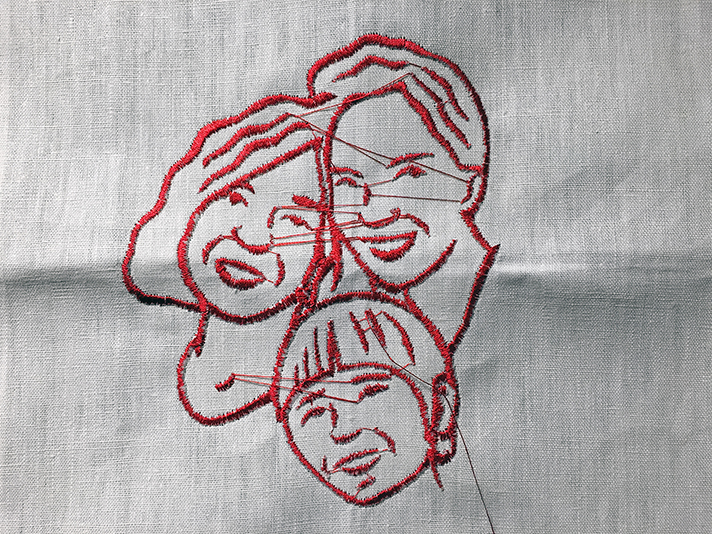 Sasha Huber
Three Generation Blood Line

Rayon thread on cloth 50 x 52 cm
2016